The following how-to resources come highly recommended by the published authors who participate in our Writers' Workshops.
Barrington, Judith: Writing the Memoir: From Truth to Art (1997/2002)
Synopsis:
Since the first edition came out in 1997, this book has been praised as "the best book on memoir out there." It is thought-provoking, explanatory, and practical: each chapter ends with writing exercises. It covers everything from questions of truth and ethics to questions of craft and the crucial retrospective voice. An appendix provides information on legal issues. Judith Barrington, an award-winning memoir writer and acclaimed writing teacher, is attuned to the forces, both external and internal, that work to stop a writer; her tone is respectful of the difficulties and encouraging of taking risks. Her nimble prose, her deep belief in the importance of this genre, and her delight in the rich array of memoirists writing today make this book more than the typical "how-to" creative writing book.
Where to find it:
Libraries: Clackamas Co | Ft Vancouver | Multnomah Co | Washington Co Vendors: Powell's | Amazon | B&N
---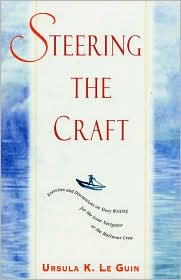 Le Guin, Ursula K: Steering the Craft: Exercises and Discussions on Story Writing for the Lone Navigator or the Mutinous Crew (1998)
Synopsis: With her sharp mind and wit, one of the great writers of the 20th century offers an exhilarating workout for prose writers at all stages of development. Steering the Craft is only concerned with the "basic elements of narrative: how a story is told, what moves and what clogs it, right down to the level of the elements of language." Examples are drawn from such great and diverse writers as Virginia Woolf, Mark Twain, Jane Austen, and Charles Dickens.
Where to find it:
Libraries: Clackamas Co | Ft Vancouver | Multnomah Co | Washington Co
Vendors: Powell's | Amazon | B&N
---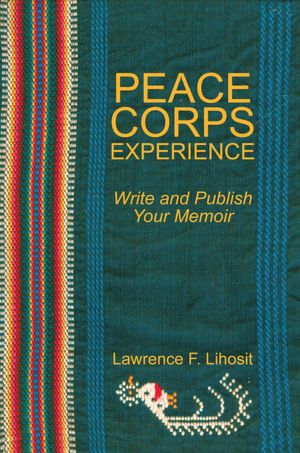 Lihosit, Lawrence F*: Peace Corps Experience: Write and Publish Your Memoir (2012)
* RPCV Honduras 1975-1977
Synopsis: "Tell your Peace Corps story, but first study this book." Robert Klein, Peace Corps Oral History Project, Kennedy Library. "The ultimate "how-to" book for former Peace Corps volunteers and staff who have hesitated to write about their own experience. This book explains what a memoir is, how to write, publish and promote."
Where to find it:
Vendors: Powell's | Amazon | B&N
---
Wainaina, Binyavanga: How to Write About Afirca (2005)
Review: © Wamathai: The story "How to Write about Africa" is basically a compilation of every single cliché that has been used (abused?) by writers when writing articles and poems about Africa. With phrases like "Always use the words 'Africa' 'safari' or 'Darkness' in your title" Binyavanga has a way of making you see these phrases around you and open your eyes to the fact that we do play a huge role in perpetrating the falsehood that Africa is but a land of blubbering fools who speak either with clicks, in Swahili or both.
Where to find it:
Published free on the Granta website.
---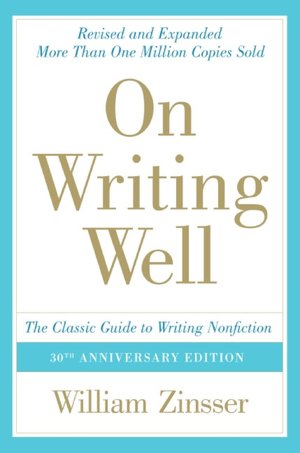 Zinsser, William Knowlton: On Writing Well: The Classic Guide to Writing Nonfiction (1976/2006)
Synopsis: On Writing Well has been praised for its sound advice, its clarity and the warmth of its style. It is a book for everybody who wants to learn how to write or who needs to do some writing to get through the day, as almost everybody does in the age of e-mail and the Internet. Whether you want to write about people or places, science and technology, business, sports, the arts or about yourself in the increasingly popular memoir genre, On Writing Well offers you fundamental priciples as well as the insights of a distinguished writer and teacher. With more than a million copies sole, this volume has stood the test of time and remains a valuable resource for writers and would-be writers.
Where to find it:
Libraries: Ft Vancouver |Multnomah Co | Washington Co
Vendors: Powell's | Amazon | B&N